What permissions are required to access the Receiver/Custody Portal
This task must be done by EACAT user manager of the entity The available roles are:
Admin:

 

This role allows access to the Receiver Portal in order to manage invoices with their corresponding status changes.

If you have delegated

custody of the invoices to the AOC Consortium

, you will have to assign yourself this role to be able to consult them from the receiver portal, but no change of status can be made.

Responsible for the service:

 

Whoever is assigned this role will be able to receive the FTP data by e-mail whenever he requests it.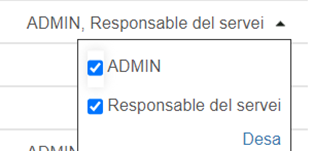 How to access the Receiver/Custody Portal?
Access to the Receiver's Portal or Custody Portal (depending on the e.FACT mode chosen) is made through the EACAT portal through authentication with a digital certificate or, with NIF/password, by clicking on the "Access" button.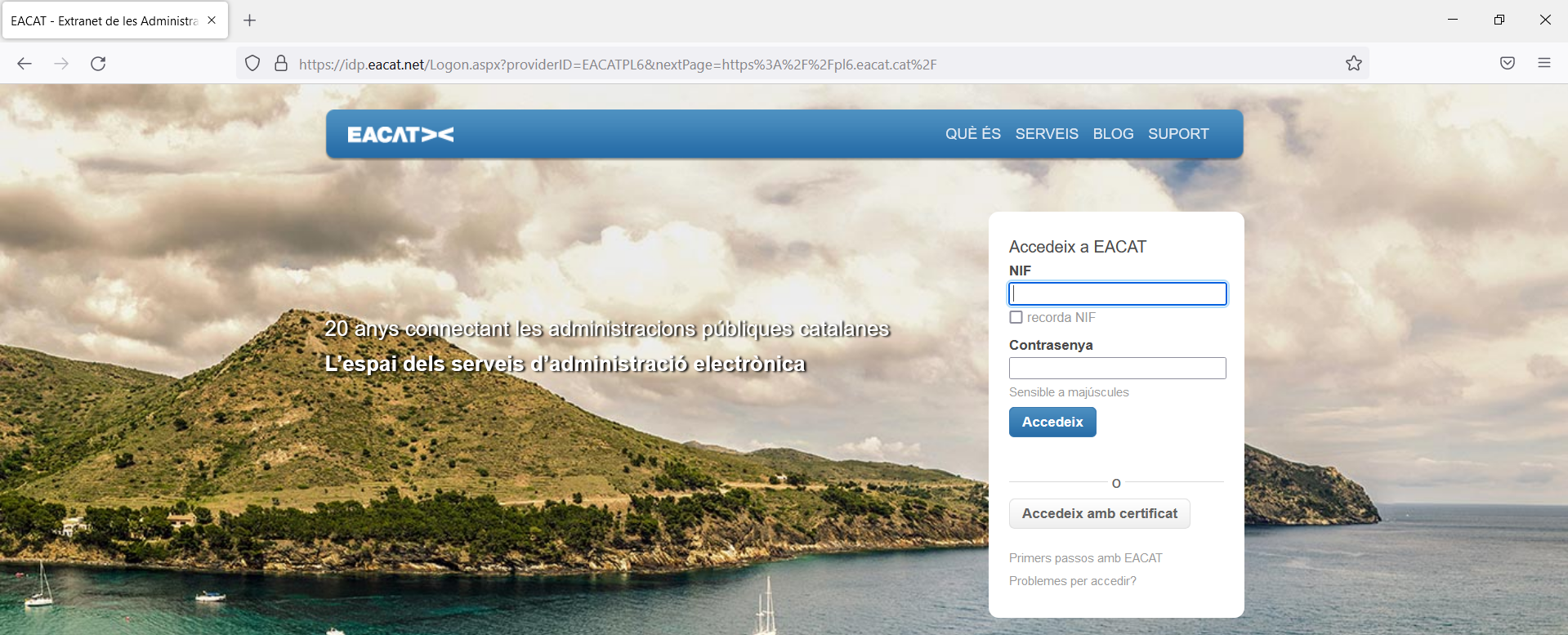 Once the EACAT authentication has been completed, access to the e-FACT portal is made through the " Applications " tab.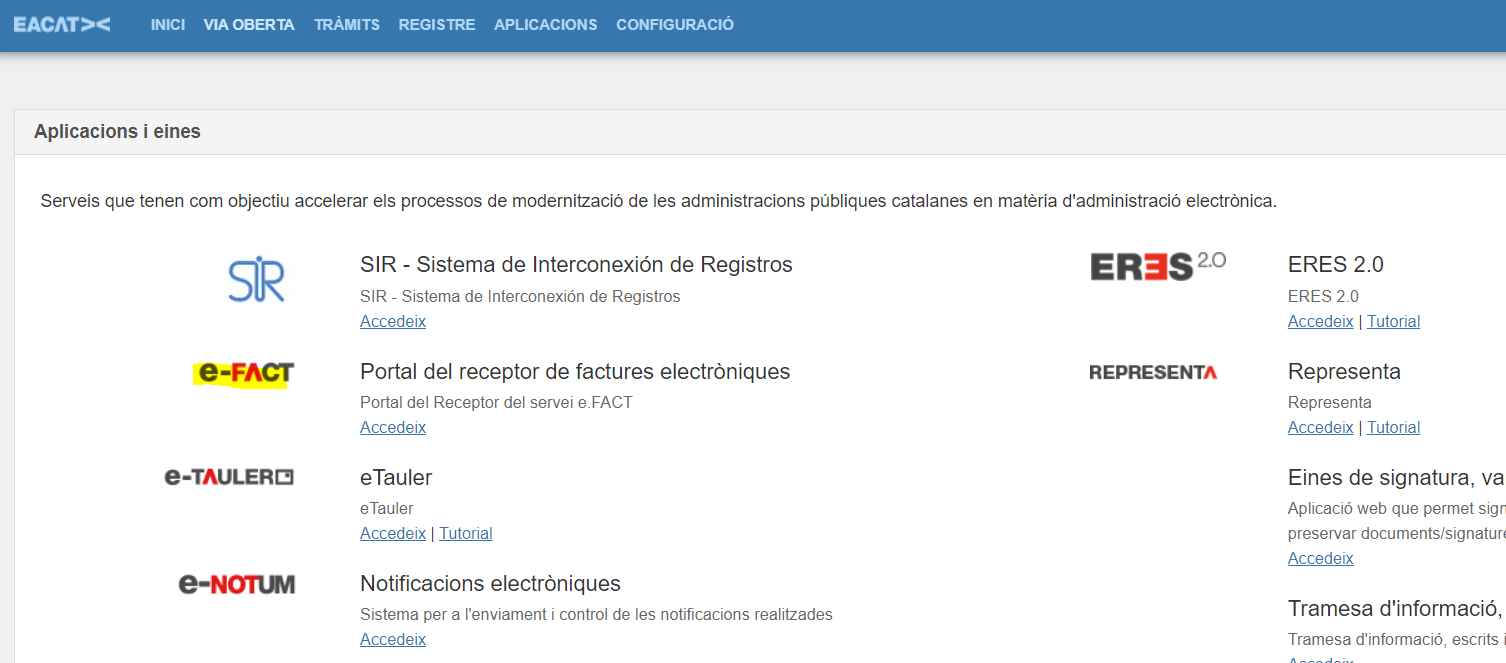 What options do I have from the login screen?
User Information: Shows the user name and last access,
Support: Open the e-FACT Support Portal page in a new tab.
Utilities: Allows access to other functionalities such as the creation of personalized searches, downloads, reports and personalizing lists.
Search by filter: Select filters for common searches.
Options on the lists: Options that allow actions to be taken on a set of invoices received: Download the documents of the applied filter, View and print the selected documents and Download the selected documents
List of invoices: shows the details of each of the invoices received.
Note: If you have delegated custody of the invoices to the AOC Consortium , no change of status can be made.
When accessing e-FACT through EACAT, the error "Operation not allowed" appears
This error usually indicates that the identified user does not have service permissions, as an EACAT user, you can check in the tab "Configuration" > My space, if you have e-FACT service permissions. If you don't have permissions, your user manager will have to assign them to you.
It can also indicate that the entity has not requested this method of accessing the service. If this is your case, you can consult the step-by-step guide to getting started with the e-FACT service .