To access the e-FACT Receiver portal you must go to www.eacat.cat , identify yourself and then access the "Applications" section where you must select "e-FACT Electronic invoice receiver portal"
Below we detail the different sections of the e-FACT Receiver Portal:
Main screen
On this screen we will find the list of invoices that have arrived at our company. By default, this list of invoices is ordered by the "Registration date" of the invoice entry.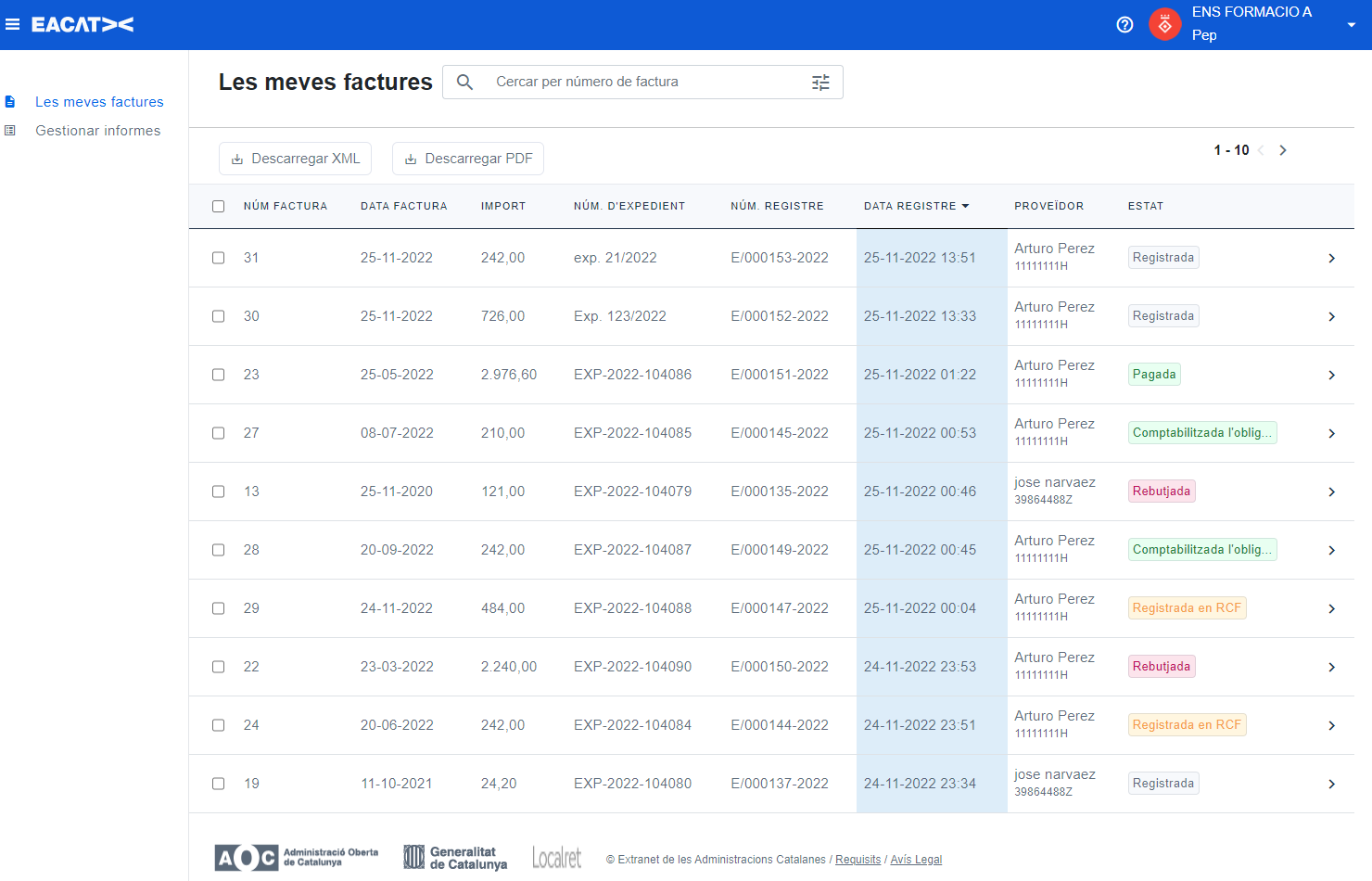 What we find on the main screen
On the main screen of the receiver portal we find:
Search engine that searches by invoice number and other parameters.
Download the XML invoice and the invoice receipt in PDF format
You can sort any of the invoice list columns in ascending or descending order.
When accessing the Receiver's Portal, the list of invoices is sorted by registration date
Clearer identification of invoice status by color and invoice status
We can refresh the screen if new invoices have arrived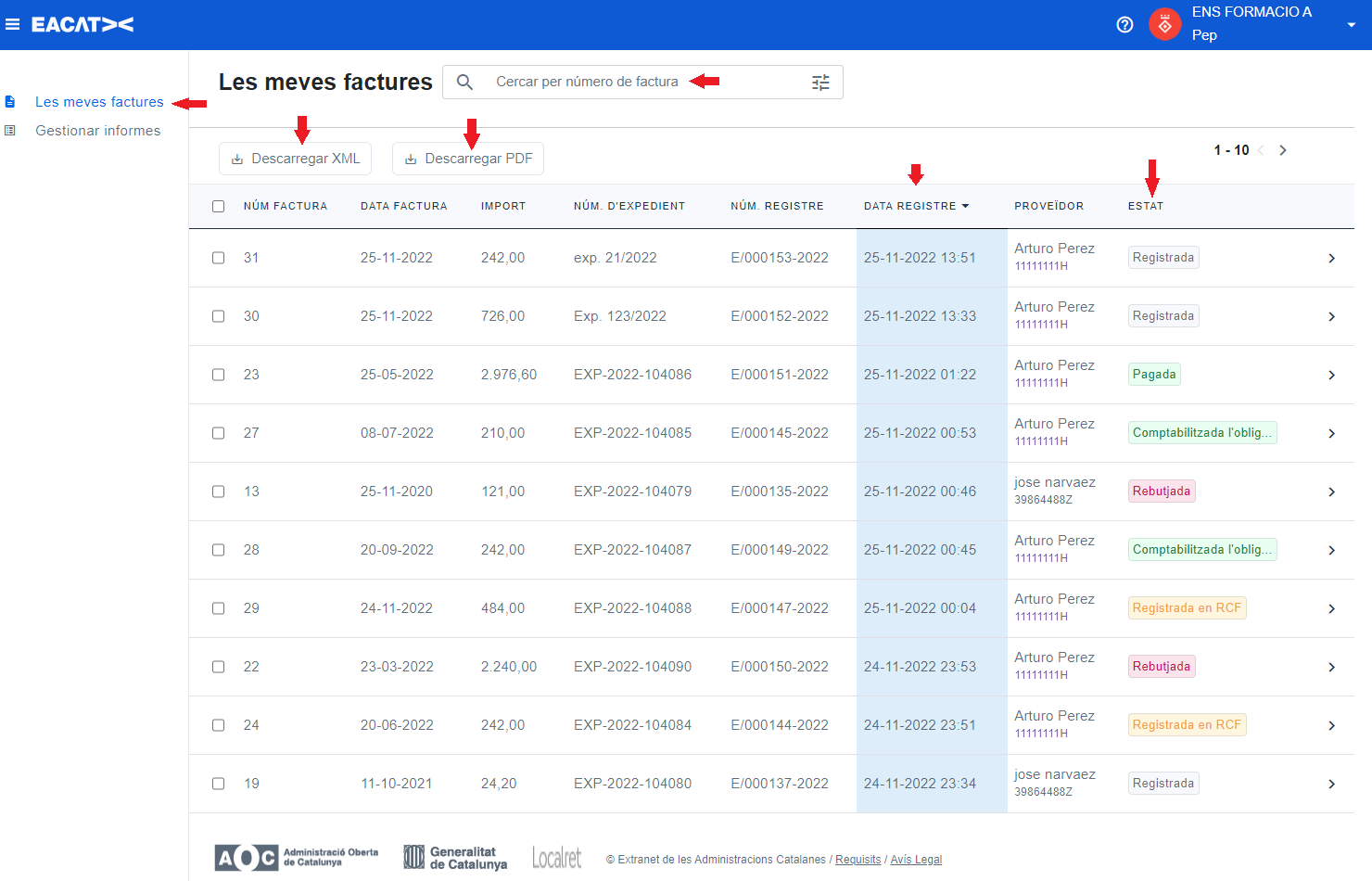 How to know if a new invoice has arrived
The new invoices will stand out from the rest of the invoices because the font style of the invoice description will change to bold .

When the XML invoice is downloaded, the PDF receipt is accessed, or the invoice detail is accessed, it will no longer be in bold style and will have the same style as the rest of the invoices.
Invoice finder
By default, the search engine allows invoice searches by invoice number. Just tell us the invoice number we are looking for

The search engine also allows you to search by other fields. You must click on the field selector:

And a new window will be displayed with the fields for which we can search. We can search for any field. Only in the case of the provider, we can search for providers that contain the characters we put there. For example:
If we put " SE " as the supplier name, the search will return:
SE rveis Industrials SA
Bol SE ra Martinez SL
Eléctrica Profa SE SA
Once the search fields have been entered, click on the "Apply" button to display the search results. Click on the "Clean" button if we want to delete the search filter and return to the initial list of invoices.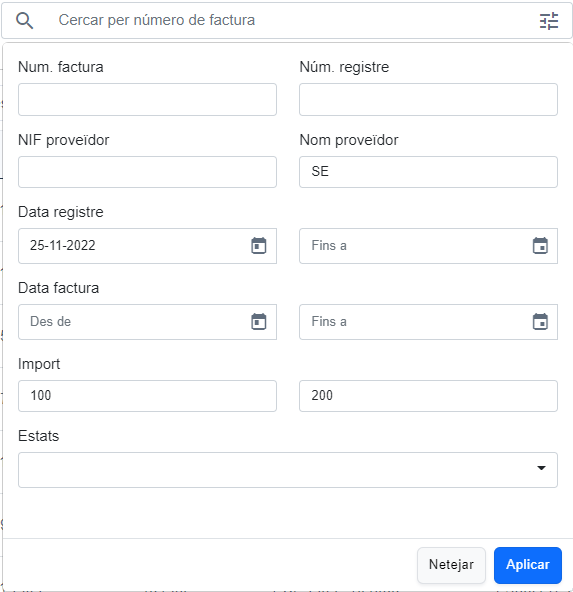 Sorting of invoices from the list
We can sort the invoices by any of the criteria we have by column. When we click on the field of a column, a triangle appears next to the name of the column indicating the direction of sorting: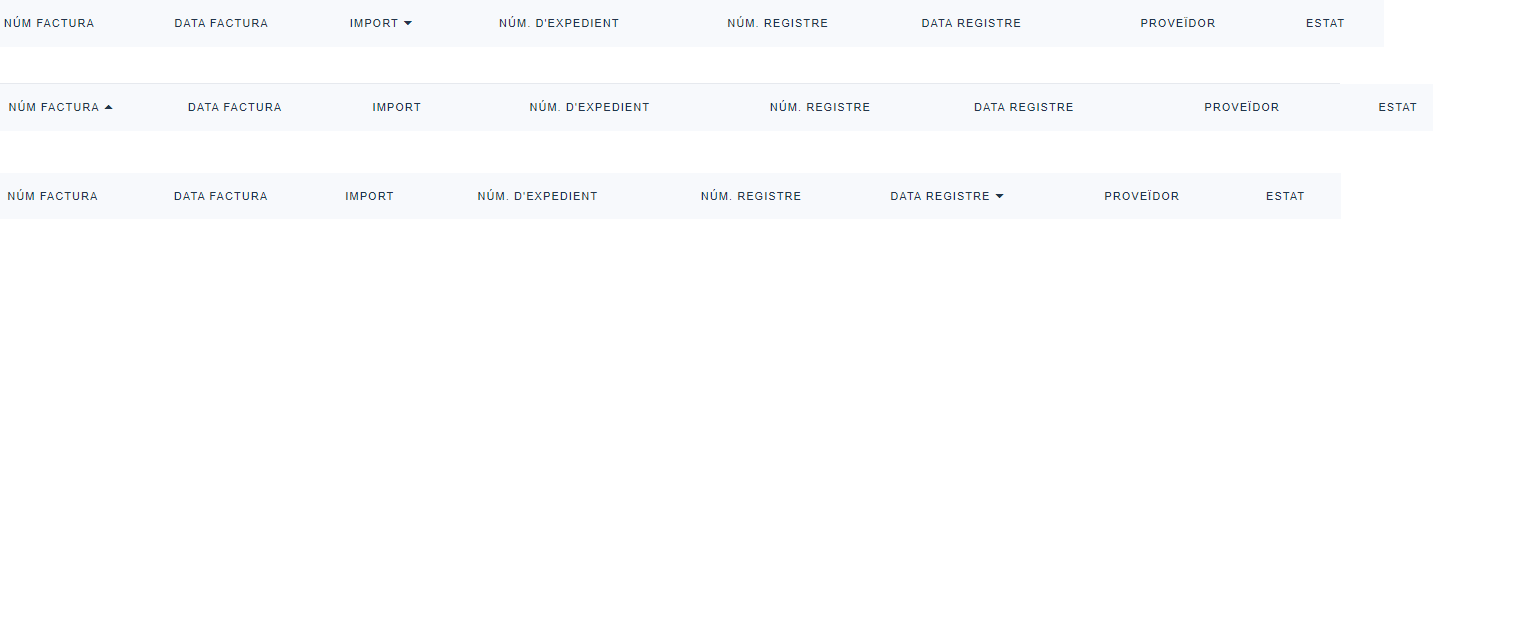 Updating the list of invoices
We can update the list of invoices, without having to leave e.FACT and re-enter by clicking on " My invoices ":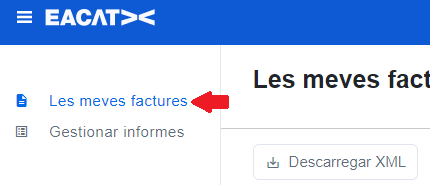 We can also take advantage of the screen if we click on the icon

, and reduce the menu: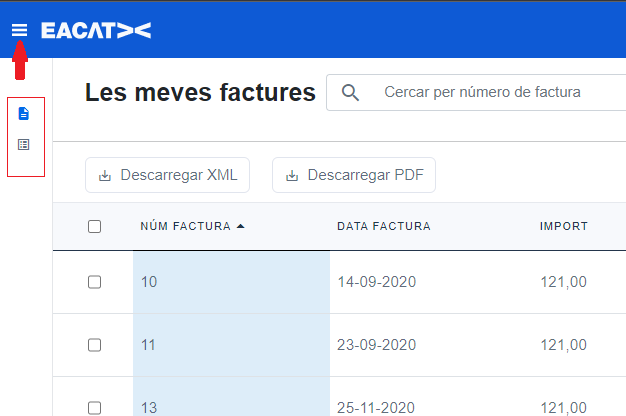 Invoice statements
Invoice statuses have been simplified so that only the mandatory statuses for the General Point of Invoice Entries are processed per screen:
registered
Registered in RCF
Accounted for the payment obligation
paid
rejected